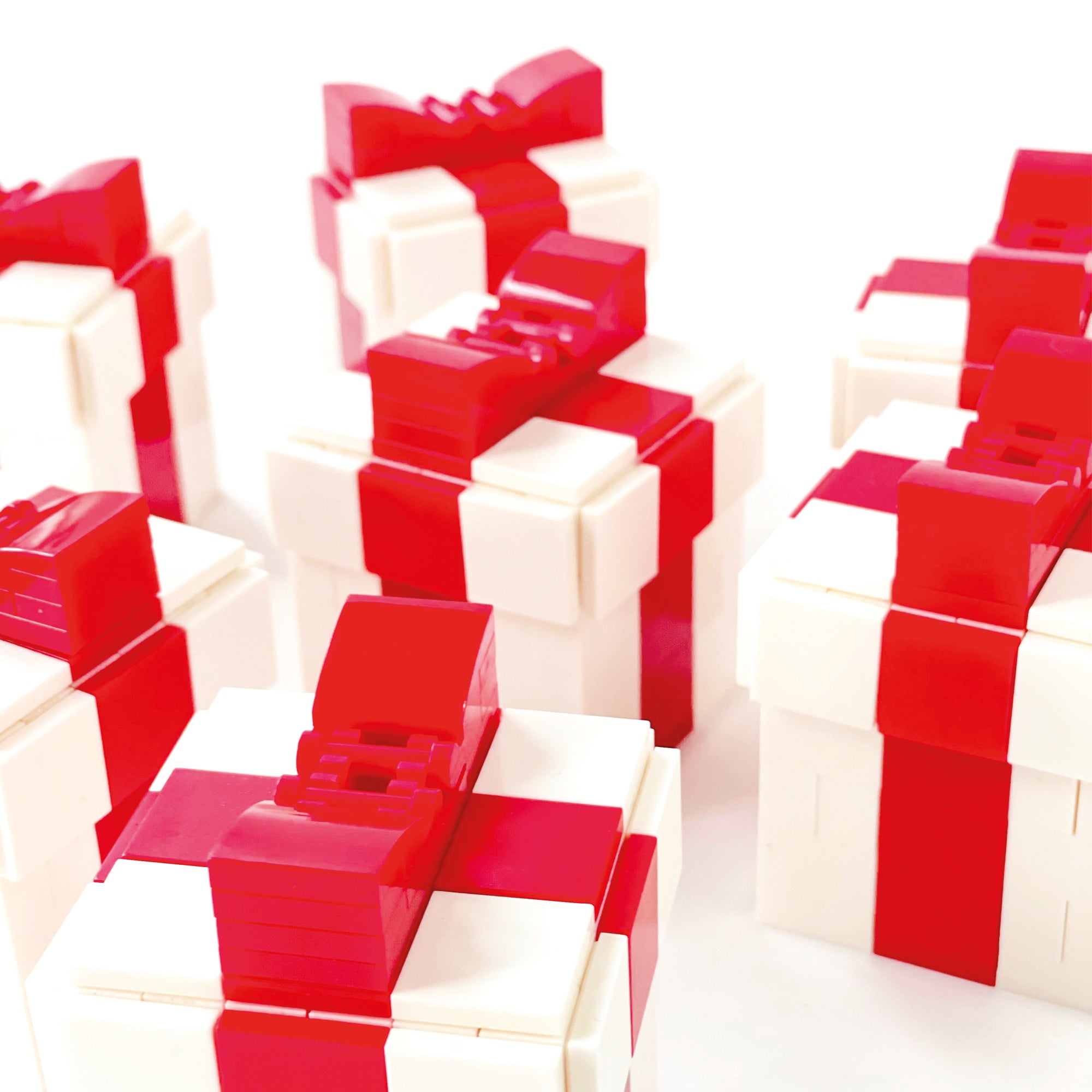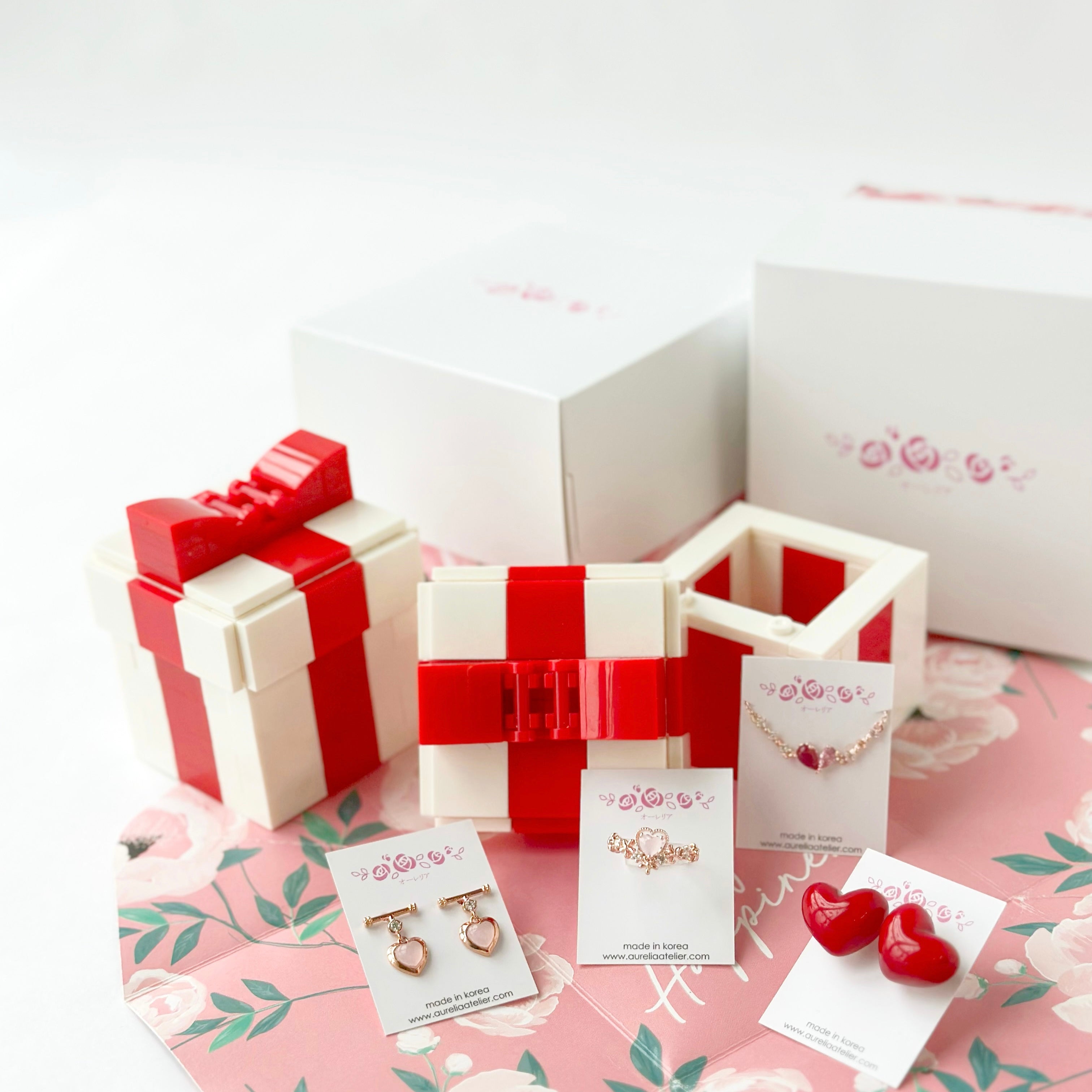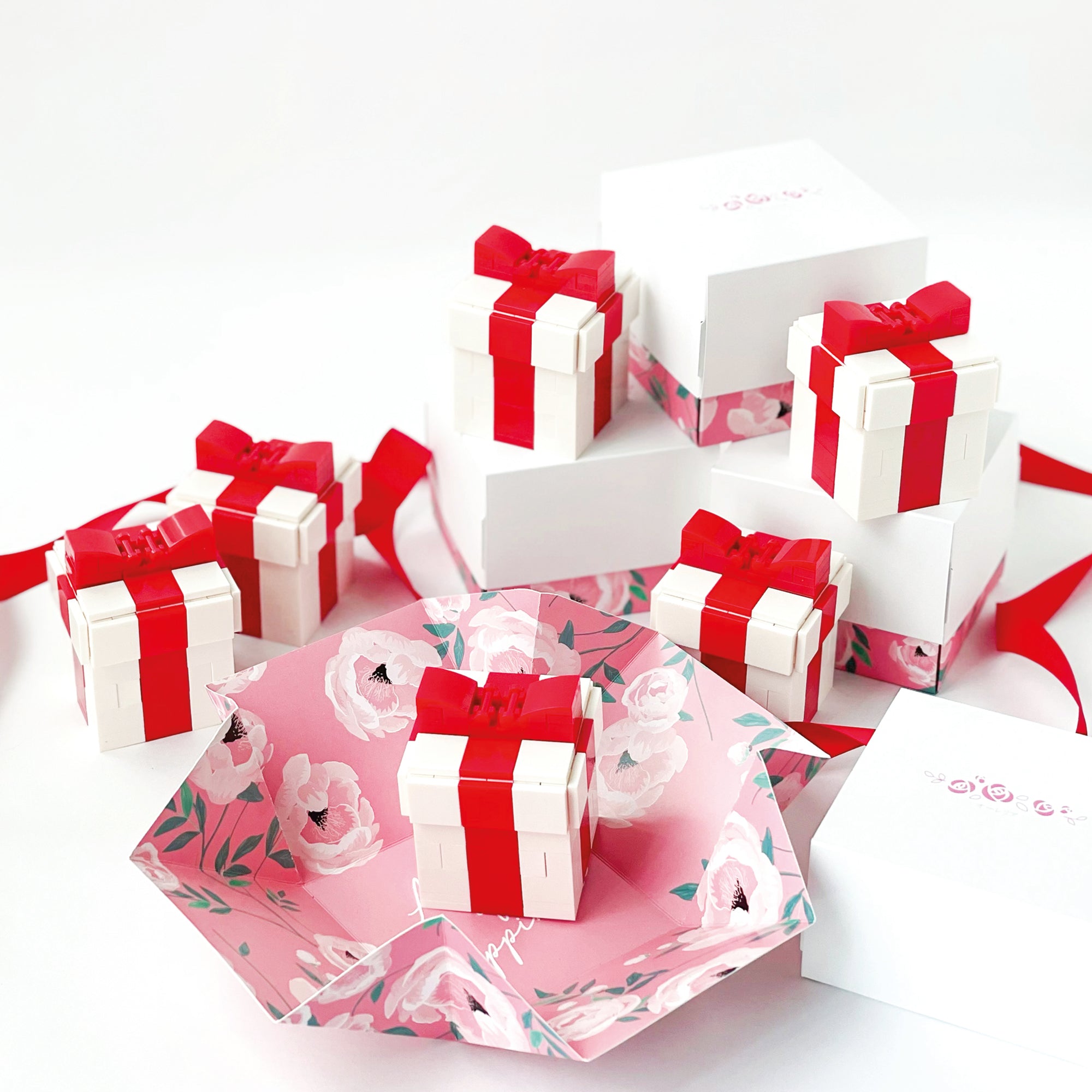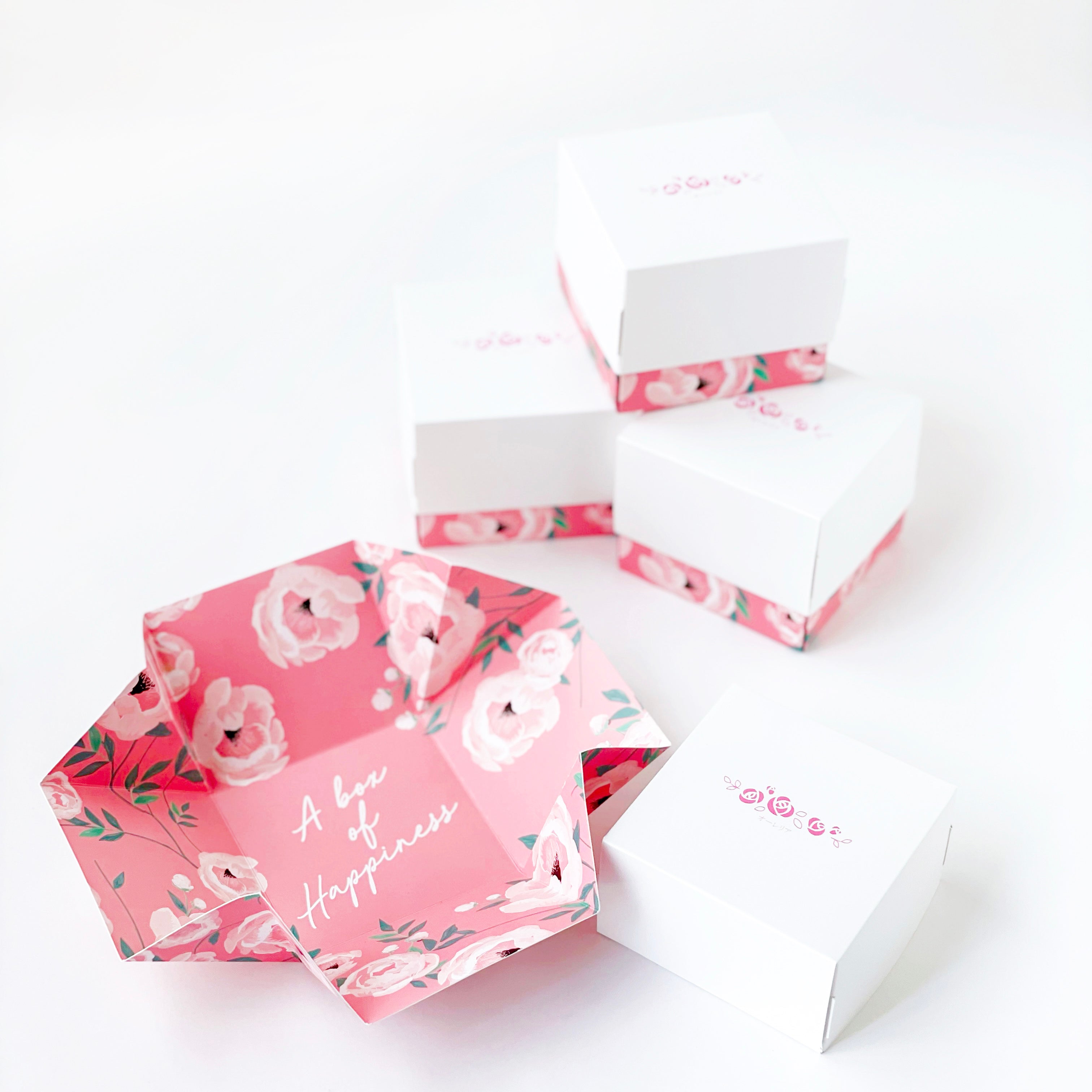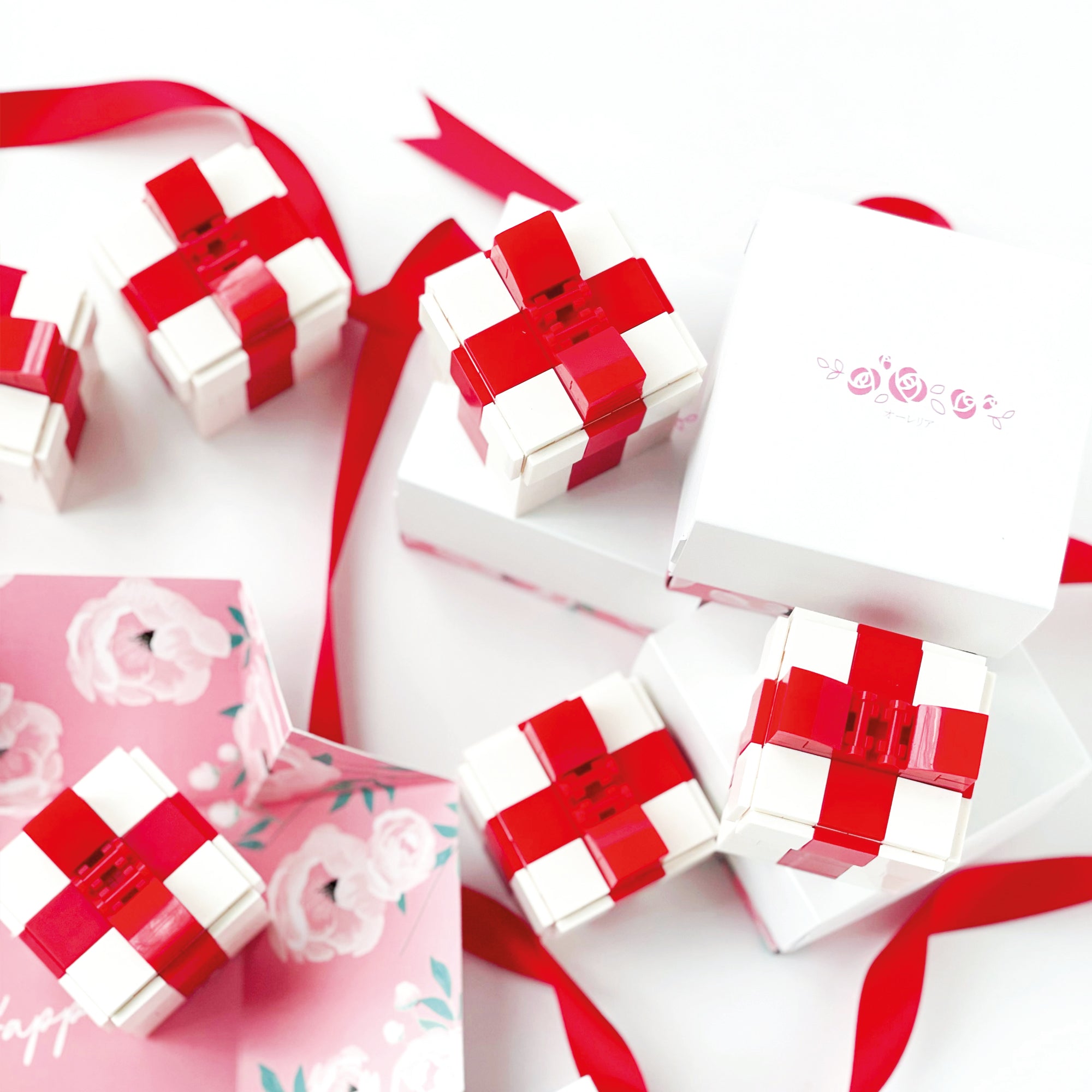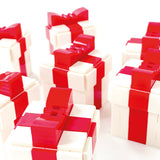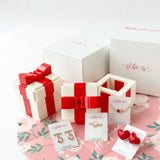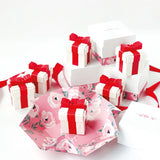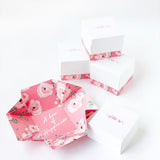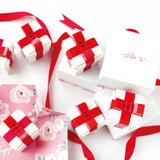 Gift Box Building Block ONLY
---
Able to house 1-2 pieces of jewellery
Description

Clip On Customisation

Our Packaging
THIS IS ONLY THE DIY BUILDING BLOCK, NOT INCLUDING JEWELLERY.
Surprise your beloved one with a pretty jewellery where hide inside with your special DIY Red Ribbon Gift Box building block. Build your own gift box to complete your gift! Please add on your preferred jewellery into cart, we will put inside the gift box! Happy choosing!

The Red Ribbon Gift Box can be used as a jewellery box after unboxing it.

You can either choose the completed gift box or do it yourself. Price above doesn't include jewellery.


 What's Inside
1 Gift Box Building Block




1 "A box of Happiness" Gift Box

Gift Box able to house 1 piece of jewellery
Size & Dimension

Gift Box Building Block : 5.0cm*5.0cm*7.0cm
Inner Hole : 3.0cm*3.0cm*5.0cm


Clip On Earrings
No earholes? We can customise it into clip on earrings! These are resin clip on earrings. It is super lightweight and comfortable to wear all day. No pain at all!


❈ Clip on earrings made with resin.
❈ Ideal for No Earholes. Pain FREE.
All jewellery will be send to you with a gift box. Every item is carefully hand-picked so that it arrives in its best condition. 
Gift Wrapping
A memorable gift deserves to be beautifully wrapped. Our complimentary gift wrap was designed just for our unique assortment. The signature gift wrap is beautifully constructed with a ribbon. Perfect for gifting (and re-gifting).


Complimentary Gift Wrapping upon request.***
Create your own Gift

How to create my own gift box?

Add on your preferred jewellery into cart, we will put inside the gift box! Happy choosing!

How many pieces can fit into the gift box?

Gift Box Building Block can be fit 1 piece of jewellery.
Care Instructions

How do I take care of my jewellery?

Our pieces are handcrafted costume jewellery. 

❈ Remove when in water

❈ Remove when sleeping

❈ Avoid water and chemicals

❈ Store in seal bag or box

❈ Remove when active



Do you have a warranty?

Yes! For 12 months from the date of purchase. We provide free gemstone settler services if you may provide the fallen gemstones or we have the additional gemstones. If not, fees might be charged based on the material.

Please note: This warranty does not cover lost items, scratches that come with normal wear and tear, improper use or storage of your product, and any modification to your product done by a third party.

How do I use the polishing cloth?

Gently rub the surface of your piece with the polishing cloth. Never wash the polishing cloth as it will lose its effectiveness, and keep out of reach of children!




Get the polishing cloth here!

Do you create custom pieces?

We're not able to build custom pieces at this time.
Shipping

International Shipping

We are happy to announce we officially ship internationally! All orders are dispatched from our Malaysia office within 2 - 3 business days.

Order tracking

Tracking numbers are automatically sent as soon as your order is packed. Please check your junk folder if you do not receive one 72 hours after placing your order.

Get in touch

If you have any questions about your order, please contact us. Our customer service is available Monday through Friday from 10am until 6pm.